SAVE
Valid until 06 July 2022
WELCOME THE CHILL WITH THE SAMSUNG GALAXY A23 OR THE GALAXY S20FE!
Exclusive to Vodacom Approved Outlets in Gauteng and North West Province
Deals valid until 06 July 2022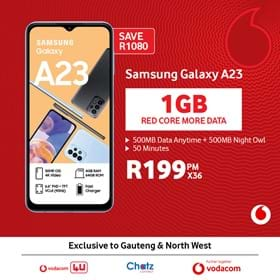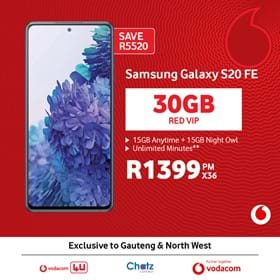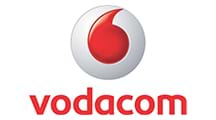 Vodaphone offers Cell phone deals, Smartphone Data packages, Sim Only Plans, plus Insurance and Internet services. The cellular telephone technology is on the leading edge of technological innovation worldwide. This technological innovation can only be implemented successfully if supported by an outstanding service network. The group has a wide range of competitive products and services the entire spectrum of cellular requirements. The group will continue to grow with the industry and go the extra mile for our clients.
Ground Level

018 462 0682

Monday - Friday: 09:00am - 18:00pm

Saturday: 09:00am - 17:00pm

Sunday: 09:00am - 15:00pm